[Solved]

Disable log in for posting comment
Hi there! We've been trying to disable the log in/registration section (see photo) to post a comment. We don't want this to deter guests from posting a comment. We've followed all of the guidelines for disabling everything on the backend and it's still not working. I'm attaching pictures of our back end. For instance, we've changed the website field to say "LinkedIn URL (optional)" and the change is not appearing. We've cleared our cache every time before checking.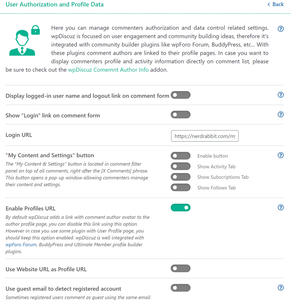 We see Jetpack comments on your website. Please deactivate Jetpack comments, delete cache and all will work fine, you can't use two different comment system together. You should keep activated whether wpDiscuz or Jetpack Comments.
That worked! Thank you so much.