Bug
[Solved]

Vote for a comment.
Hi,
Since updating to version 7.6.9, comment votes no longer work.
It has always worked well until today.
I have purged the caches (from the browser, from worldpress, both from WpDiscuz).
I logged out and logged in again, but nothing changed.
Attached are two explanatory screenshots.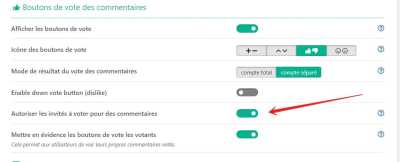 A solution ?
Hi Zacks,
Everything seems to be in order now. THANKS.
😊